Welcome to Acausal Books, the publishing company of author Peter Rupert Lighte. Peter's newest book, Host of Memories:Tales of Inevitable Happenstance, is due for release in May 2015. He is currently at work on a third book, the story of his daughters' adoptions in China.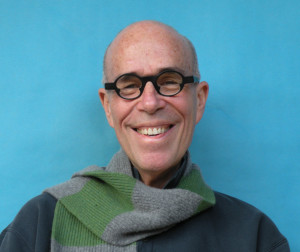 Peter Rupert Lighte, founding chairman of J.P. Morgan Chase Bank China, as well as a sinologist who has taught Chinese history and philosophy, lived abroad for almost three decades, dividing his time between London and Asia. Currently on the boards of One Sky Foundation (formerly known as Half the Sky Foundation) and Council on International Educational Exchange, as well as active in Princeton alumni activities, he is a sought-after speaker at universities and corporations. He is also a calligrapher, mosaicist and short story writer.
In his latest book, Host of Memories: Tales of Inevitable Happenstance, he crafts a collection of personal anecdotes into a loving and quirky history that reveals how powerfully his present has been shaped by the richness of his past. It tells the story of a Jewish boy learning to embrace his sexuality. Simultaneously it recounts the adventures of an awkward "only child" who, raised by a fragile mother, eventually lives in multiple cultures; finds his future husband, a distinguished English composer; and goes on to create a life of his own in Princeton, New Jersey, complete with two adopted Chinese daughters, a mutt from Beijing, and a newfound sense of belonging.
"I couldn't put down Peter Rupert Lighte's Host of Memories until I had finished it. Every chapter is filled with a rich assortment of characters that he has met, loved, and learned from during an adventurous life."
—Alison Klayman, Director, Ai Weiwei: Never Sorry
"A little boy is so uncomfortable at a family dinner that he pushes his shoe into the center of the elegantly set table. Decades later, he gathers the relatives together to his own table—his own telling of their stories. Here the host of memories travels back and forth in time. With a keen sense of humor and detail, he makes us enjoy Aunt Marcy, a Hindu festival opening a textile factory in North Carolina, and a quirky Princeton doyenne, with all the sillinesses, misjudgments, and vulnerabilities of being alive."
—Miriam Peskowitz, New York Times bestselling author of The Daring Book for Girls
"Host of Memories is an utterly charming book, weaving together kosher rituals in New York City, nights at the opera, draft dodging, quirky professors, sexual awakening, and China in the first years after its opening. The vignettes—perfect bedtime reading—resonate with universal themes, above all the love, strength, and eccentricity of an extended Jewish family."
—Anne-Marie Slaughter, President/CEO of the New America Foundation, Professor Emerita at Princeton University, former Director of Policy Planning for the US Department of State
"This memoir deftly covers a remarkable range of changes in American society over the twentieth century through rites of passage—adolescence, divorce, death, and sexual awakening—as played out in family and academia. . . . Throughout, the hurly-burly of the author's personal existence reflects the dramatic cultural transformations surrounding him."
—William B. Russel, Dean Emeritus of the Graduate School, Princeton University
"Peter Lighte's charming, fascinating collection of snippets from his peripatetic life is a memoir trying not to be a memoir. A Jewish kid from the Bronx, Lighte grew up to attend Princeton in the 60s, got a PhD in Sinology (Chinese studies) in the 70s, and ended up an international banker with a husband and two children. His stories cross several generations of this unique, yet simultaneously archetypal, American family saga, with Lighte as the central character around which this rich history swirls.
Although presented as a series of vignettes, it wouldn't take much to knit these tales together—stories that move us from the Bronx to Miami to New Jersey to Japan to China—into what is essentially a personal saga that both challenges and undergirds the creaky notion of the American Dream. There is a loose chronology at play here, but there is also a lot of jumping around in time, which I found a little disorienting. I suspect that in some way Lighte wanted to downplay himself and focus on his family with himself as a witness to their history; but isn't each of us the ultimate product of everything that goes before? He speaks of grandparents and aunts and uncles and cousins and step-siblings and friends, but dances around the truth that he clearly feels: all of them shaped him into the man he became.
A child of the early baby boom, Lighte is oddly coy about being gay, until parenthood later in his life makes it unavoidable. It seems to me (having come out at Yale in the mid-1970s and having also adopted two children with my husband in middle-life) that being gay at Princeton in the 1960s and early 1970s would have been both challenging and interesting—every bit as interesting as the stories about his grandparents and other relatives, not to mention his complicated relationship with his father.
Ultimately, for me it is the fact that Lighte is gay that throws the rest of his richly messy family history into high relief and makes it different from the host of memoirs out in the world today. For all the changes in the world, gay folk are still relegated to a kind of cultural half-life, our stories deemed less significant by the mainstream. The truth is that we are a small minority in our culture, and therefore our stories—merged with the larger stories of our endlessly varied family contexts—are ever more important in a world where we are no longer invisible, but still marginalized. Lighte, with his husband Julian Grant and their two Chinese-born daughters, has lived a life worthy of record. But he also represents a kind of life that he could not have lived openly in the generation preceding him.
This is the moment when stories like this must be written, not just to share them with a changed America, but to preserve them against whatever the future may hold for all of us."
- Ulysses Dietzon
Peter Lighte's first book, Pieces of China, presents literary snapshots of bygone days in China, told in a deceptively breezy voice of what one reviewer has called "an unlikely Ming scholar and unlikelier banker." These tales illuminate shadows of China's Cultural Revolution, the hilarity of bureaucracy, the complexity of relationships, and the daily escapades of a young man who thinks he somehow fits into a world beyond the looking glass.
"The chapter ("Tibet 1984″) should be published in The New Yorker today or any day in the future. It is simply that good."
—John Borden, eyesnotsold.blogspot.com
Pieces of China is currently published by Lulu.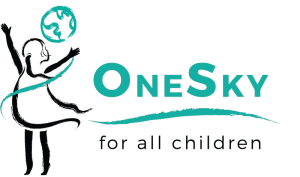 Proceeds from the sales of Pieces of China and Host of Memories are donated to One Sky Foundation, formerly called Half the Sky Foundation, an organization that seeks to bring a caring adult into the life of each orphan in China. www.halfthesky.org
To donate to One Sky Foundation, please click on this link.
News
Host of Memories now on Kirkus Reviews
"Focusing Proust-like on the objects that embody memories, Lighte hosts a tour of his life, from an American Jewish upbringing to a career in China and London. He exploits both meanings of the title by taking on the role of solicitous tour guide. These are lively, evocative autobiographical essays." Read More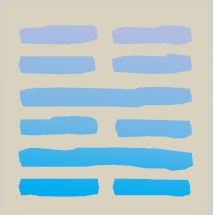 When I first began studying sinologist Richard Wilhelm's translation of the I Ching, one particular hexagram in this Chinese classic, number 40, often captured my attention. The fact that the book was an ancient divination text led me to dismiss my frequent en-counters with hexagram 40 as the luck of the draw. Then I discovered Swiss psychiatrist Carl Gustav Jung's concept of synchronicity and pondered its relevance to the I Ching. It turned out I was onto a good thing. Wilhelm and Jung were, in fact, friends, and the psychiatrist credited the sinologist with the development of the concept of synchronicity—surely no luck of the draw.
Decades later, as I navigate through the ether of chance and fate, I take hexagram 40 in stride, while marveling at the synchronicity of it all. For me, hexagram 40 conjures up inevitable happenstance; and in that spirit I use it as my logo.